Are you an up-and-coming artist in the early to mid stages of your career? Or do you support the UK music scene as a promoter, label or manager?
If you are, we've got loads of exclusive content to help you on your way to a sustainable career in the music industry.
Bite-size music tutorials
Our YouTube channel has tons of bite-size videos covering music production, composition, improvisation and practice, from exciting, emerging UK-based jazz artists. The tutorials pack in loads of tips and at just five minutes each, you can watch them any time, anywhere.
FREE DOWNLOADS
We also have more in-depth resources about music and the law from top entertainment firm Clintons, and songwriting from multi-award winning songwriter Jamie Hartman, available for download here.
join our community
You can also join our mailing list which offers you:
A round-up of industry news and funding opportunities
Opportunities to apply to be a Future Sound workshop leader, and develop your skills as a music educator
Networking and collaboration with a community of like-minded peers.
JOIN OUT MAILING LIST NOW!
I consent to receive email marketing. This includes exclusive content to help you get ahead in the music industry, plus information about our programmes for emerging artists. You can unsubscribe anytime.
career development programme
Since 2012, we've worked with more than 200 performing artists, helping them secure label signings, distribution deals, album and LP launches, high-profile performances and multiple awards and nominations. Our artists have gone to sign with Sony Music, Brownswood, Scenic Route, Decca, New Soil, jazz re:freshed, ETLWRecords, the Orchard and AWAL. They have also been nominated and received a number of prestigious industry awards including the Mercury Prize, the Jazz FM Awards, Worldwide Awards, Ivor Novello Awards, Guardian Album of the Year, Steve Reid Innovation Awards, and Youth Music Charity Awards.
Our 2020 to 2022 Career Development Programme cohort included 12 emerging musicians who were 75% female and 43% from global majority backgrounds. During their time with us we helped five mentees to self release and another two to sign with a label.
Sign up to our mailing list to be the first to know when our programme re-opens.
What artists are saying ABOUT THE PROGRAMME
"I always feel like I have more purpose and a clearer plan of action after our coaching sessions."

Shereece Storrod, artistic director of Black Voices all-female acapella quintet and building coordinator at Grosvenor Road Studios.
Nina Fine, singer-songwriter and Women In Jazz co-founder 
"I've reached my Kickstarter goal, and wanted to say thanks so much for your help, support and advice in the last session especially. You really helped me focus on the important people to target and gave me a real boost to go ahead and do that confidently."

Emma Johnson, saxophonist and composer
"Thanks so much for your time and support. I'm so excited about the direction it feels like things are headed and about how much I've learnt from you. I can't wait to learn and do more."

Verushka George, singer
Who is the programme for?
Musicians of any age, who are in the early to mid stages of their careers:
or those in the early to mid stages of their careers who are
involved in supporting the wider jazz scene, especially if they have a musical or music education background.
Our focus is on creatives from minoritised groups who face barriers to the music industry. This might be because of gender, race, sexuality, disability or financial resources. We understand that musicians have really suffered in recent years due huge challenges such as COVID-19 and the cost-of-living crisis, and as a result many have considered leaving the profession. This means that the industry as a whole is potentially looking at a loss of musicians from minoritised groups who are inspirational role models for the next generation of musicians – it's a vicious circle that we're on a mission to help counter.
To apply, you should be able to demonstrate:
Excellence in music.
Potential to substantially develop your career.
A commitment to taking part in our music education programme as a workshop leader, paying it forward to the next generation.
The programme is currently on pause but you can sign up to our mailing list to be the first to know when it re-opens.
artist outcomes
You can read all about our impact and outcomes for artists on the programme right here.
project with spitfire audio
Eight of the 2020-22 cohort of musicians worked alongside our partner Spitfire Audio to develop their own bespoke LABS sounds, which together were launched as an ethereal collection called 'Astral Forms'. LABS is an infinite series of software instruments, made by musicians in London that anyone, anywhere can use to compose music. The sounds come as a free plugin for your DAW (Digital Audio Workstation).
The artists were: Naima Adams; David Austin Grey; Joe Downard; Emma Johnson; Daniel Kemshell; Plumm; Sans Soucis; and Shereece Storrod.
Watch the trailer to explore the sounds:
Artists on the 2020–2022 programme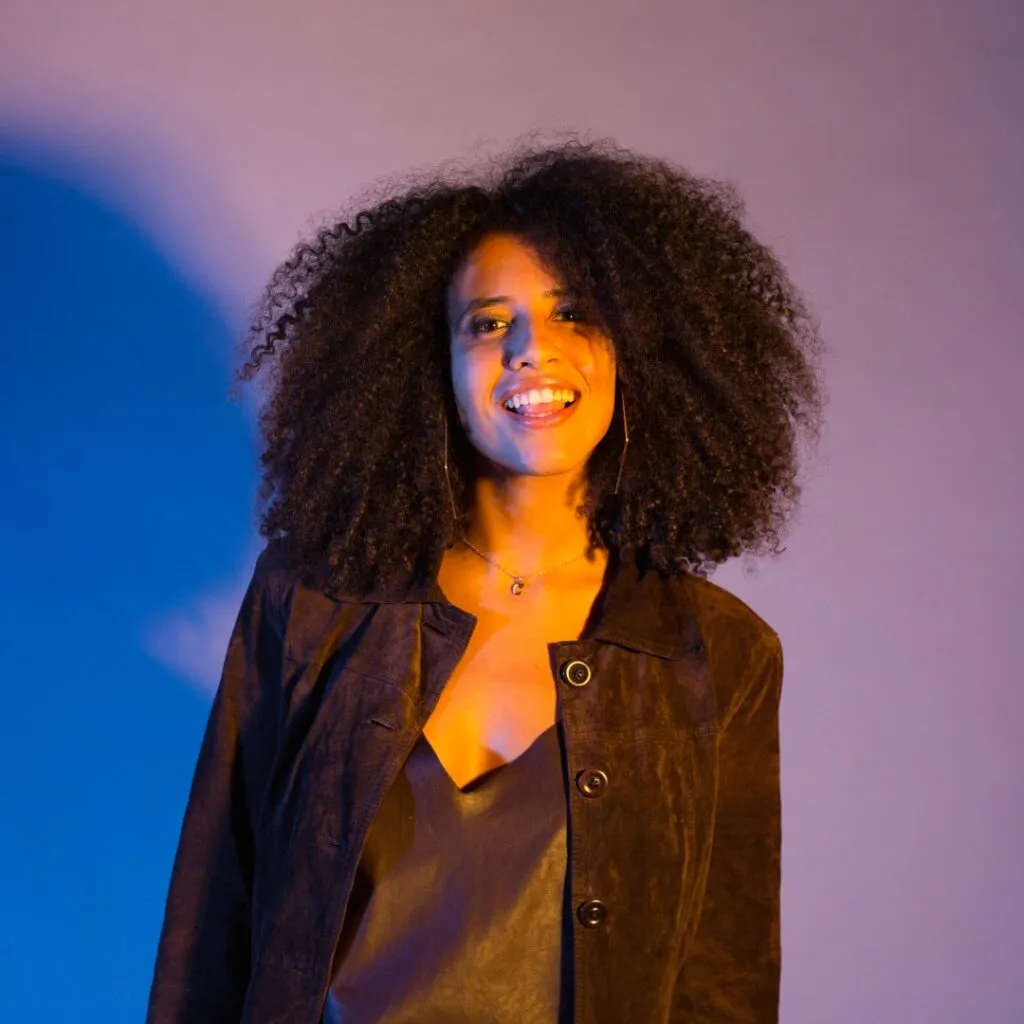 Singer and songwriter.
Bassist, composer and Royal College of Music scholarship graduate.
Singer-songwriter and Women In Jazz co-founder.
Composer, pianist and educator.
Bass player and Trinity Laban student.
Singer-songwriter and producer.
Saxophonist and composer.
Jazz guitarist and composer.
Co-founder of Women In Jazz and artist manager.
Multi-instrumentalist, vocalist and producer.
Double bassist, producer and lead trainer for Musicians without Borders.
Singer-songwriter, educator, Artistic Director of Black Voices and Grosvenor Road Studios manager.
ARTISTS SUPPORTED IN COLLABORATION WITH HELP MUSICIANS UK
Saxophonist and composer.
Saxophonist, band leader and composer.
Saxophonist, producer and composer.
Singer and producer.
Composer and saxophonist.
Jazz guitarist.
Vocalist, composer and pianist.
Where are they now?
Our Alumni
THANK YOU
The following individuals and organisations have supported the Career Development Programme:
Kirsten Campbell
Piers Carter
Will Evans
Tom Frederikse
Jamie Hartman
Christian Henson
Mary Keene
Harriet Lawrence
Nana-Efua Lawson
Collette Philip
Oscar Reed
Louis Rugg
Nitin Sawhney